Contact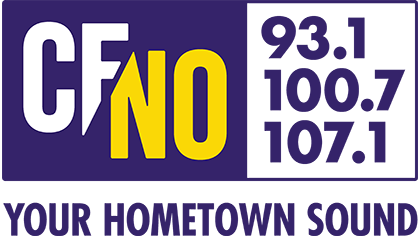 About
CFNO is Your Hometown Sound!
Start your weekdays off smiling with Al Cresswell from 6 to 10. The John Tesh Radio Show gets you through your workday from 10 to 3, and Val gets you home from 3 to 6.
We're your source for local weather, local news, local sports, local events... local everything!
CFNO is also available online via the Listen button on this website, plus the CFNO App for iOS and Android, the Radioplayer Canada and TuneIn Radio Apps, and your Amazon Alexa and Google Home/Nest Smart Devices.
We're your one stop for great music and what's happening in the region. We're Your Hometown Sound, CFNO!
Mailing Address - 87 Hill Street North
Thunder Bay, Ontario
P7A 5V6
Reception - (807) 229 -1010 / Toll Free - (800) 465-2366
Contest Line - (807) 229-1011
News/Sports Releases - (807) 229-7567 / Toll Free - (800) 465-2366
Contact