Advertise With Us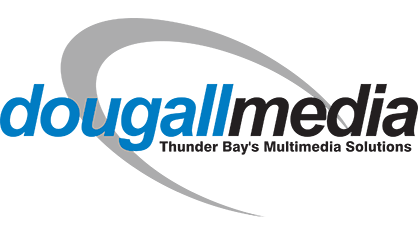 DougallMedia is Northern Ontario!
We're the area's only locally-owned broadcast and multimedia company. Since 1920, the money invested with us has stayed in the region and has helped grow our communities - and it still does!
As a multimedia company, DougallMedia has the solutions for all your advertising needs. With radio, television, online and print, and with the largest coverage area throughout Northern Ontario, we can provide you with the best value for your advertising dollar.
We have everything you need to reach your customers!

Radio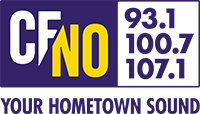 Consider the power of radio!
Radio is an integral part of everyday life that reaches your customers where they live, where they work, and when they commute.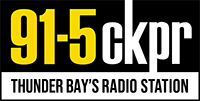 Radio is one of the most effective and efficient ways to have your message heard. For top-of-mind awareness that brings people through the door, radio needs to be an integral part of your advertising mix.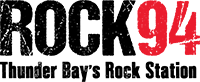 DougallMedia's four radio stations, CFNO, 91-5 CKPR, Rock 94, and Energy 103/104 are positioned to offer the exact audience you need to fulfill your advertising objectives.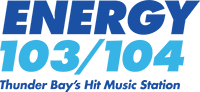 DougallMedia's radio stations can be heard online via our Listen Live Player, on your phone with our custom-built Apps for iOS and Android, on the RadioPlayer Canada and TuneIn Radio Apps, and on your Smart Speakers.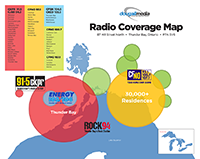 Our over-the-air broadcast coverage area is, by far, the largest and most effective in the Superior North and Northwest Ontario regions.
CFNO covers Superior North from its originating transmitter in Marathon and our Inland rebroadcast transmitters cover Geraldton, Nipigon, Red Rock, White River, and everything in between, while 91-5 CKPR, Rock 94, and Energy 103/104 cover Thunder Bay, Atikonan and surrounding areas.
To reach the most listeners at any given time, DougallMedia's radio stations are the first choice for successful advertisers.
Television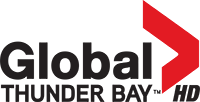 Global Thunder Bay and CKPR Thunder Bay – CKPR-TV/CHFD-TV – are locally owned and operated twin-stick TV stations.
Our viewing audience can access our two channels available on cable and satellite via Shaw, Shaw Direct, Bell and Tbaytel.
CKPR-TV has programming from CTV and includes our locally produced TBT Early Newshour and popular CTV programs like Grey's Anatomy, Big Bang Theory and This is Us.
CHFD-TV, through a program agreement with Global TV, airs all of the top Global programs like The Blacklist, NCIS, Survivor and Law & Order.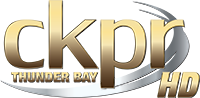 Not only are our evenings action packed, but our daytime programming continues to offer the highly rated The Young and the Restless and audience favorite Dr. Phil. Together our two stations offer our viewer everything they need!
Television advertising is an effective medium to take advantage of these high audience numbers.
The Team
DougallMedia has the most experienced staff of marketing professionals to ensure your investment with us provides you with the results you need. Meet the team!
Kathy Harris
Director of Local Sales
Kathy has worked for DougallMedia since 1989.
What started as a contract position evolved into a lengthy career in radio and television sales and the development of the group sales team. For the last 15 years Kathy has enjoyed working closely with the sales team and business owners to assist them with their goals.
Outside of the office, she's fortunate to spend a great deal of time with her family and regularly putting in a couple of kilometers in running with a great group of ladies.
Email Kathy or call her at (807) 626-3687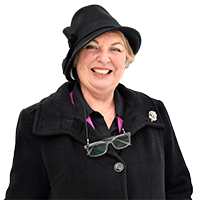 Lynn Cregheur
CFNO Account Executive
Lynn has been with CFNO since 2016. She is a true northern girl who loves the outdoors, fishing, hunting and is a real people person. She loves to chat with everyone she meets. Lynn will get your message heard when you advertise on CFNO. Contact her today.
Email Lynn or call her at (807) 228-1386
Jenny Costanzo
Assistant Local Sales Manager
Jenny joined the DougallMedia team in 2013 and she has loved every minute of it! In Jenny's down time she likes to watch far too many true-crime shows and she's known to overuse gifs. Jenny has an enthusiasm and passion for helping people succeed, so why not let her help you? Contact Jenny Costanzo today for your advertising needs.
Email Jenny or call her at (807) 632-0997
Eddie Forte
Senior Manager of Media Sales
He enjoys the challenges of helping new business and second generation business owners. He's been in sales for over 35 years. His personal rapport turns his customers into friends. You many know him from Tae Kwon Do as a teacher or in Tournaments. Contact Eddie today with your advertising or marketing questions. He'll be more than happy to help.
Email Eddie or call him at (807) 626-3385
Leslie Walker Larson
Multimedia Account Executive
With over 25 years' experience, let Leslie, along with her talented team of Writers, Graphic Designers, and Producers, provide you with innovative ideas for better ads. She'll design effective advertising schedules on radio, television, and print, which will deliver measurable results for you. For help with advertising, contact Leslie Walker Larson today.
Email Leslie or call her at (807) 632-7656
Wendy Piccinin
Multimedia Account Executive
Since 2002, Wendy has had the privilege of working with local entrepreneurs, clinicians and business owners. She's happy to listen and share ideas with new and loyal clients. Wendy is also a mom who enjoys cheering on her family with all their accomplishments. Contact Wendy Piccinin today and she'll help you with your strategic advertising plan.
Email Wendy or call her at (807) 627-2848
Ryan La Via
Multimedia Account Executive
Ryan has been at DougallMedia since 2010. When not working, Ryan loves spending time with his family, working on his next film project, or hacking up a golf course. He also sits on the board of directors of the North of Superior Film Association. For help with advertising, contact Ryan LaVia today. He's looking forward to hear from you.
Email Ryan or call him at (807) 474-1593
Cooper Lamke
Multimedia Account Executive
Cooper joined DougallMedia in 2022 and loves being a part of the team! In his spare time, Cooper loves spending his time on the golf course with friends and family, and doing anything sports-related - he was a member of the Thunder Bay Border Cats in 2016 & 2019! His competitive nature and determination is what you need in your company's corner! Contact Cooper Lamke today for all of your advertising needs.
Email Cooper or call him at (807) 346-2629
Contact Us About Your Advertising Needs